A Master Chef Skills is a Must for Serving high Grade Sushi
Kutani's very own chefs purchase fresh seafood everyday in Raus, East Hokkaido. Our Expert Chefs selects a rare kind of seafood which one cannot buy in any market in Kanto area, Japan. Thus, Kutani brings you East Hokkaido's rare seafood right to the heart of Tokyo. To preserve the authenticity of fresh quality sushi, it is a must that preparation be done by a master chef.
Takahashi worked as a master chef at a Japanese restaurant abroad for many years before Kutani. The Japanese restaurant consecutively won "Best Restaurant Award" while he was in the restaurant. He interacts with overseas guests in English.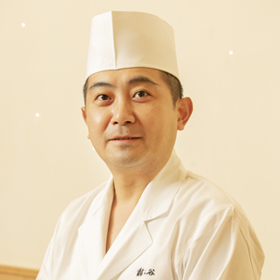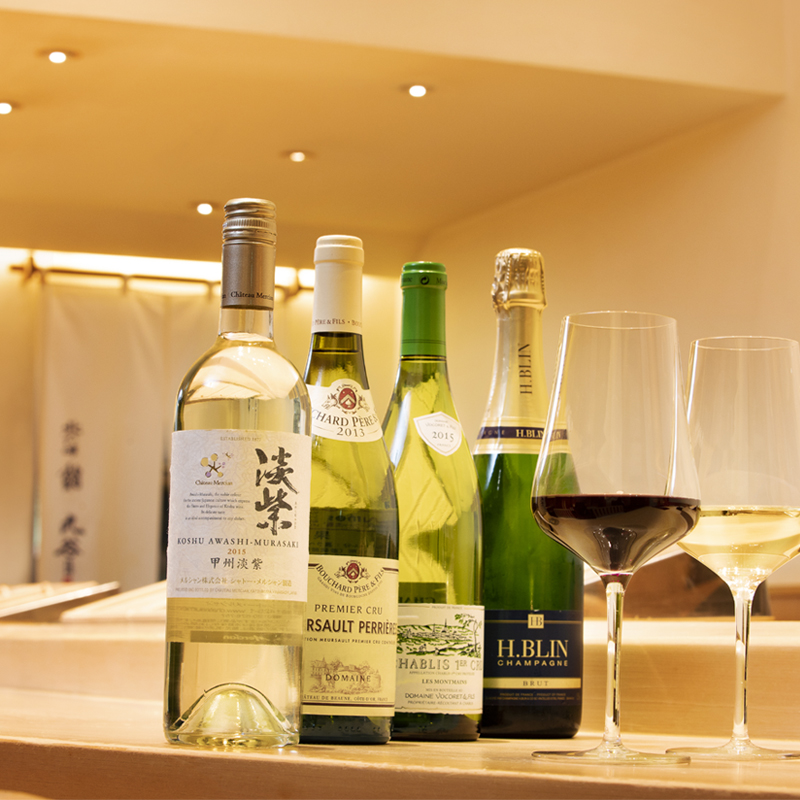 Takeshi Chida
Sommelier / Kikisake-shi
Our Sommelier, Takeshi Chida mastered the basic knowledge of wine at an well-established restaurant "La Chance" before working at "RESTAURANT HIRAMATSU" as a Sommelier. After HIRAMATSU, he worked for "Enoteca Pinchiorri Odaiba" as a Chief Sommelier. Then, he worked for a Japanese traditional restaurant and deepened his knowledge about the composition of Japanese ingredients and wine.
"A red type of brewed vinegar used at Kutani is suitable for wine because the vinegar leaves more mellowness and umami (savory taste) than other ones in your mouth" said Chida. He recommends excellent wines and Japanese Sakes collected from all over the world which can enrich the flavor of Sushi and Tsumami.